We are very privileged to have this lady onboard, with an album that is forever seeing additions of very big fish, Wendy is certainly is hot property. Wendy is married to one of the best thinking anglers we know, but don't let that have you fooled, this lady is shows Garry the way more often than not. Having many upper forty pound fish in her album, its fair to say she is our leading lady.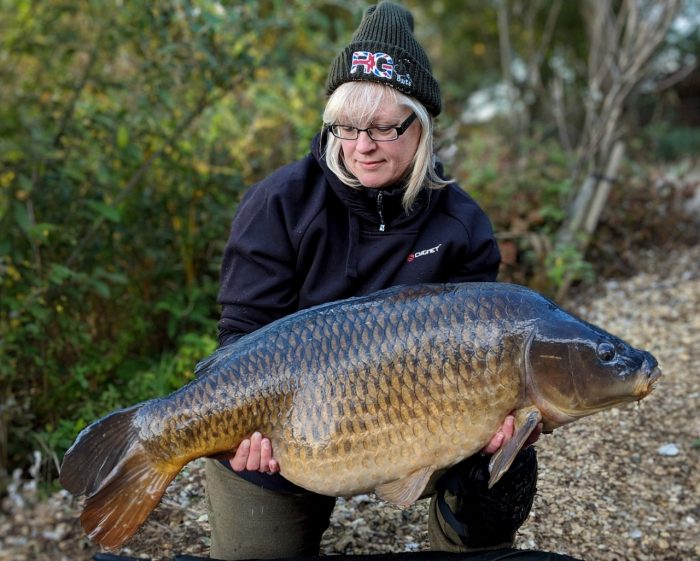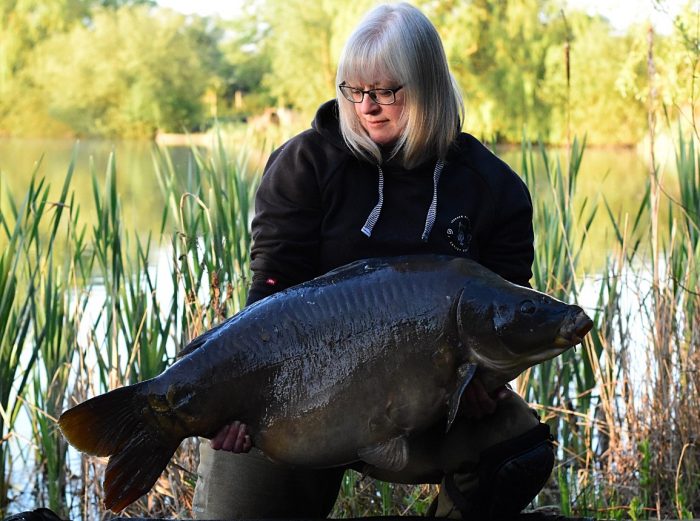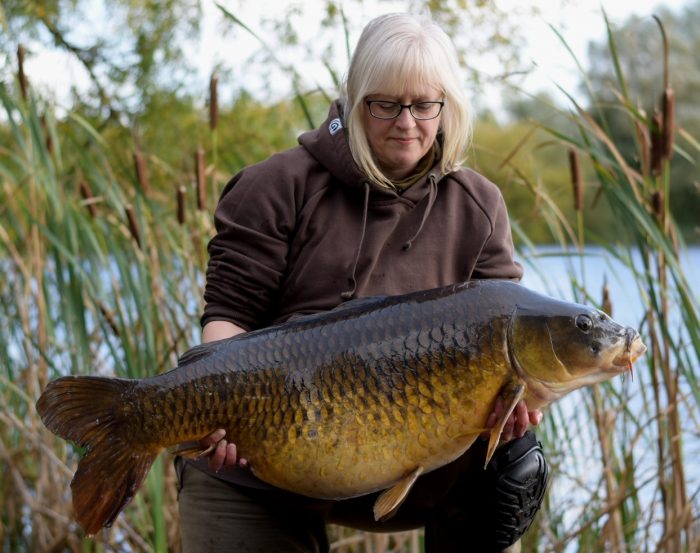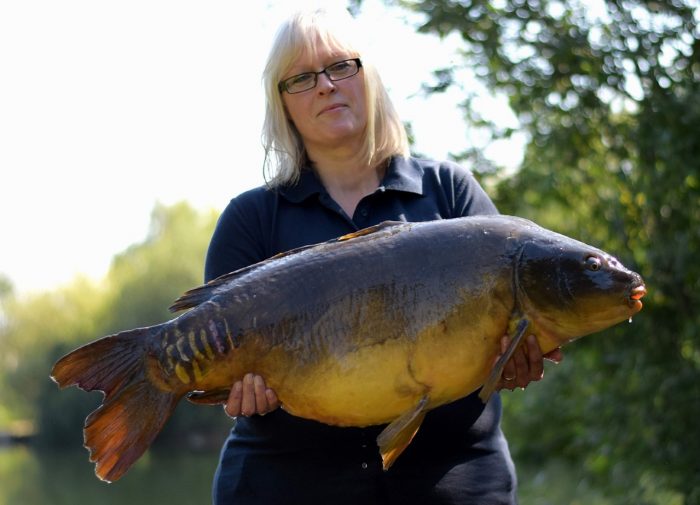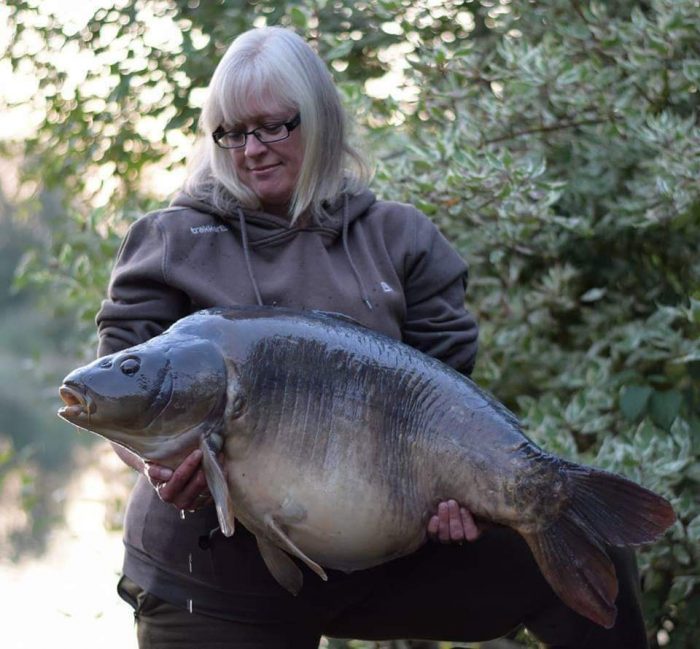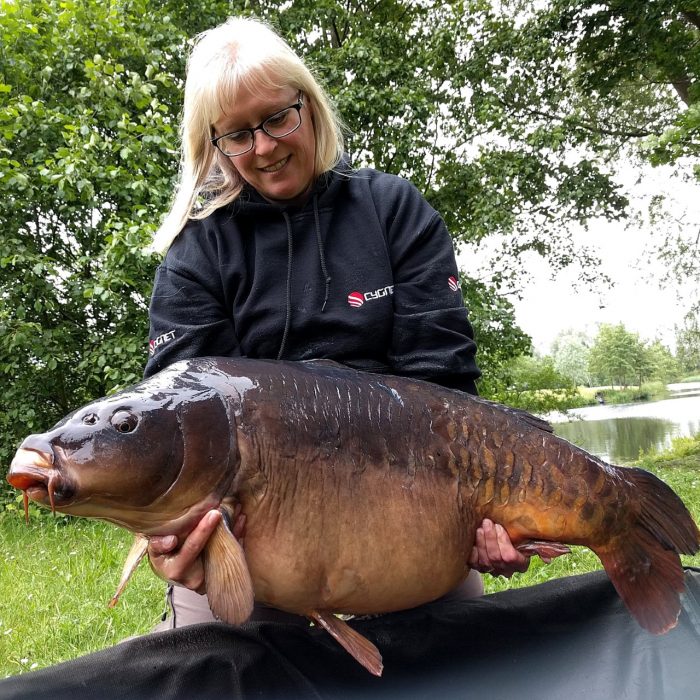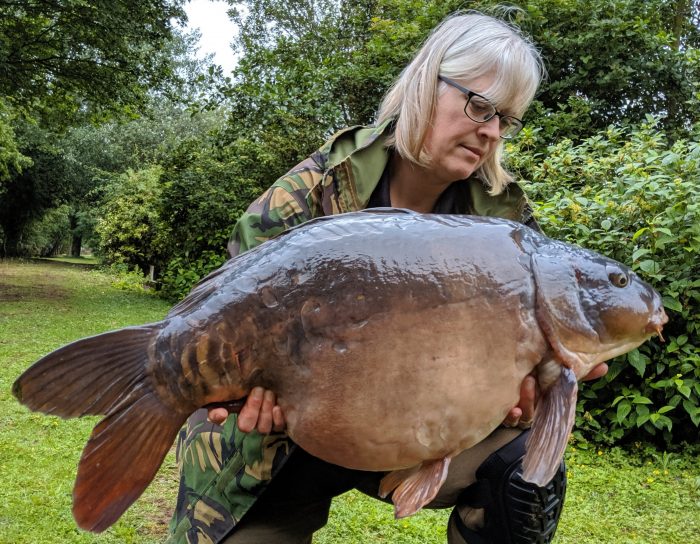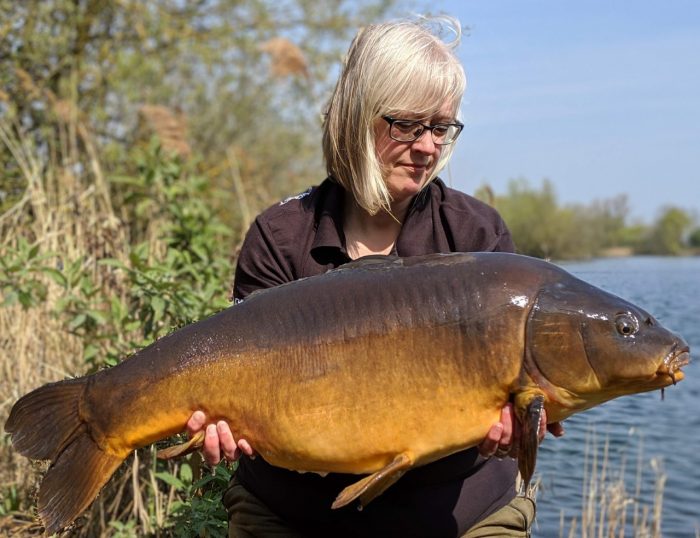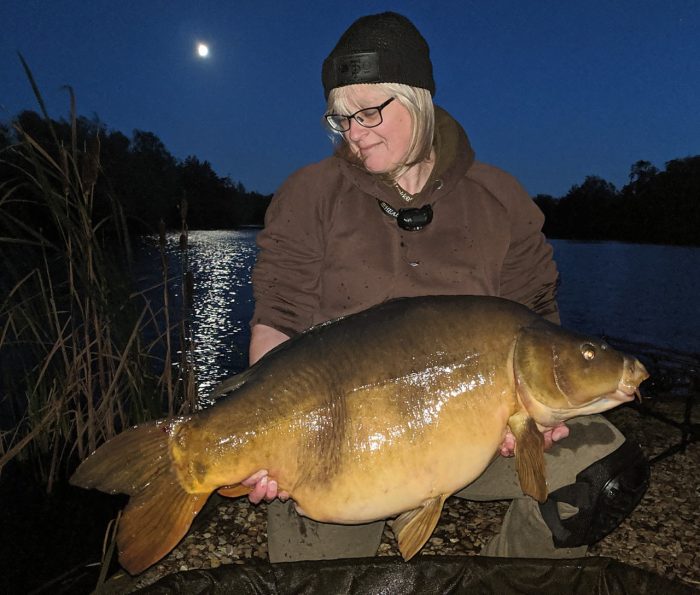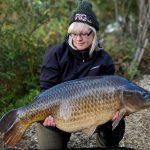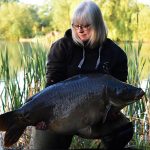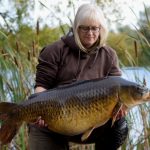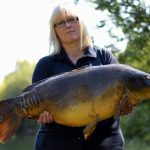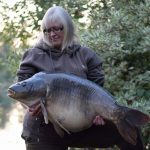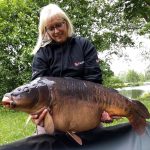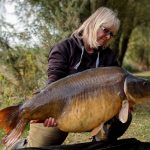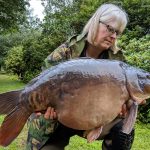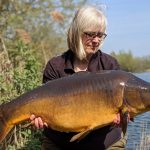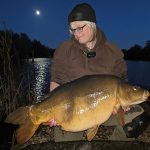 What do you do for a living?
I currently work for a rail company fulfilling various roles.
When did you start fishing and who was or still is your biggest influence?
I started fishing for carp in the late eighties with my husband Garry, he was my biggest influence and his enthusiasm rubbed off into me pretty quickly.
My first carp came from Shireoaks near Worksop before moving on to fish Sapphire lakes and then, my favourite venue, Baston Fen. When Baston closed in March 2000, as a result of the first foot and mouth outbreak.
I lost interest in fishing for a number of years. Although I would embark on occasional trips, nothing seemed to compare to Baston and I missed the place something rotten. 2016 and a few trips to Tyram with hubs soon reignited the fire and I couldn't wait to get the rods out again!
What style of angler are you? Do you set your sights on one particular target whether it be a specific fish or do you go to catch as many as possible in the time you have?
I don't set any targets at all, I just love being out there and anything that finds its way into my landing net is more than welcome!
What are your strengths and when are you out of your comfort zone?
I haven't tried surface fishing at all so I would be well out of my comfort zone there, the right time has never really seemed to present itself, if something else is working then I'll stick with it, it will happen, I'm just not sure when
I'm quite a patient person when it comes to my fishing which is definitely one of my strengths.
What are your personal bests and what was your most memorable capture?
My biggest common to date weighed in at 43lb 8oz and my biggest mirror 49lb 15oz (one boilie short of a 50).
My most memorable capture has to be the awesome Baby Baz from Tyram fishery, a beautiful Yorkshire mirror of 48lb 10oz. I walked around in a daze for quite a while after landing that one, It took a while to sink in!
What is your biggest bit of advice you can offer someone when it comes to the sport?
Don't ignore those overlooked neglected areas! Some of my best captures have come from unfavourable spots while other anglers form an orderly queue behind the favoured swims!
What is your go to rig / bait / method when you first start on a water?
My go to bait, wherever I fish, is the amazing Vita-lac. As far as rigs go, nothing fancy, in fact I struggle to remember the names of some of these all singing, all dancing rigs, I just use the thingy rig, or the what's it called, I do favour long hook links though and always tie my own, none of the ready mades for me.
Why RG Baits and what RG products do you use and why?
Over the years I have used baits from many of the leading manufacturers before I decided to give the RG a go when I started fishing Tyram in 2016. I can honestly say I've never looked back!
The guys at RG are open and honest regarding the ingredients used throughout the range, none of the ridiculous cloak and dagger approach adopted by some bait companies.
I like to know what I'm using!
My personal favourite is the Vita-lac, I can't believe how lucky I have been, regarding the stamp of fish, I have caught while using this product! I also love all of the range of primary pop ups and always carry a pot of each. These hookbaits are brilliant and often trip up a bonus fish when the going gets tough!
What three items couldn't you be without when fishing?
The first thing would have to be the carp hound which is our rather large GSD Bane, bit of a varmint at times but he loves being on the bank as much as us, the second would have to be
alcohol related as there's nothing nicer than a cool beer in summer along with wine or JD later so it goes without saying that the third item is a packet of headache tablets