Greg was one of the original founders of RG Baits back in 2010, and is now the sole owner of the company since January 2019.
Since day one of his carp fishing career, Greg has always made his own baits, whether it be his little special hook baits or the feed he needs for his up and coming sessions. His approach in producing bait is certainly blending the old school with the new age, putting new products to the test alongside the ever reliable ingredients that carp love to feast upon.
Greg's style of angling has always been setting his sights on catching a particular fish and not moving on to pastures new until the target fish is sat firmly in his album, a true trophy hunter.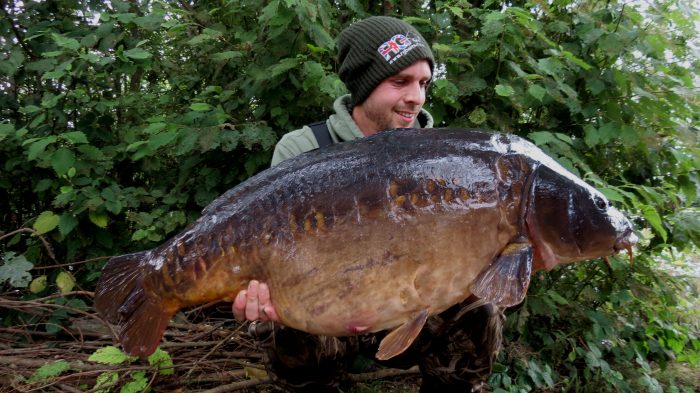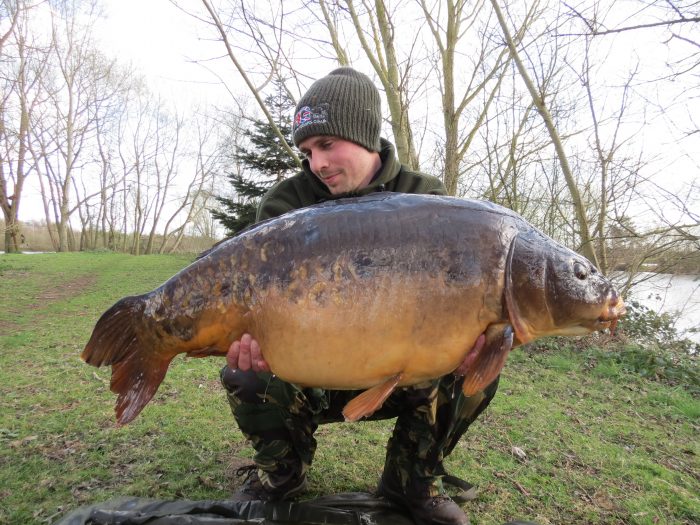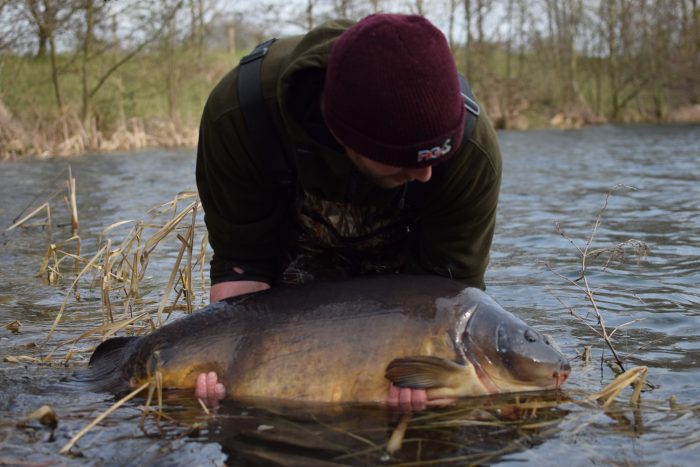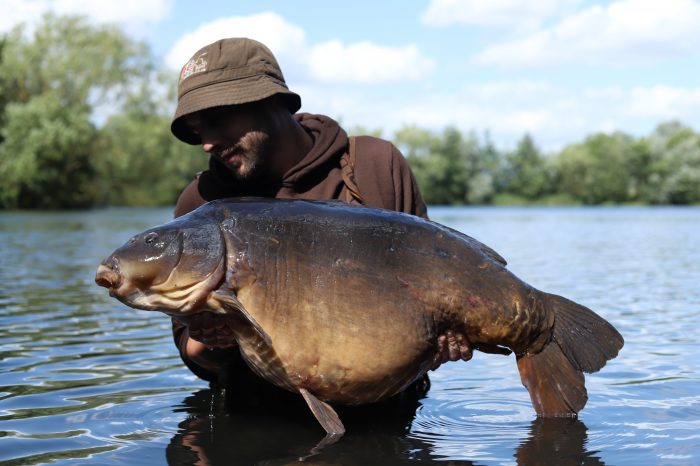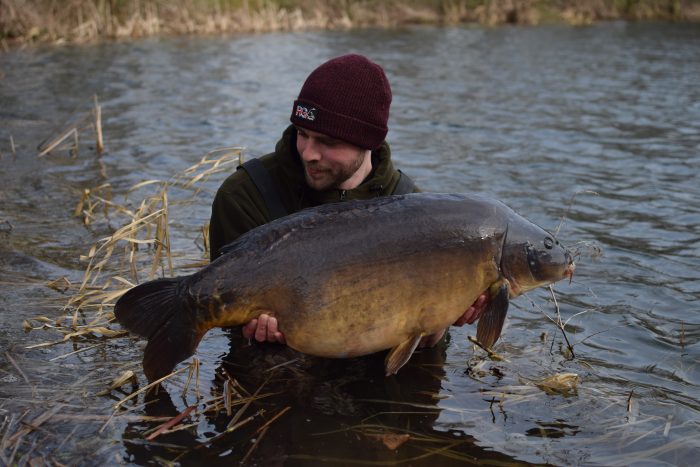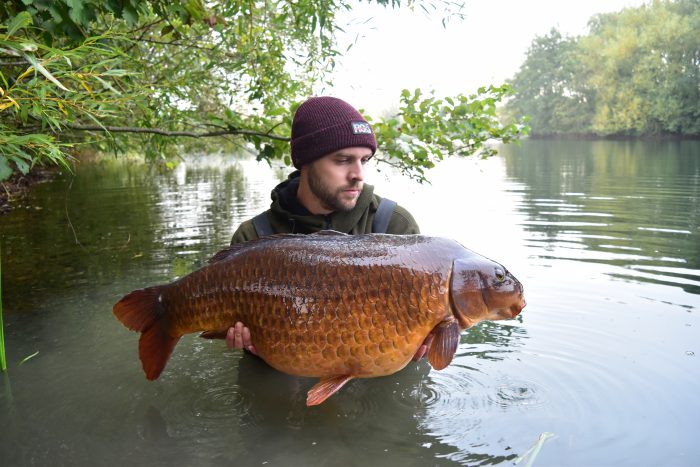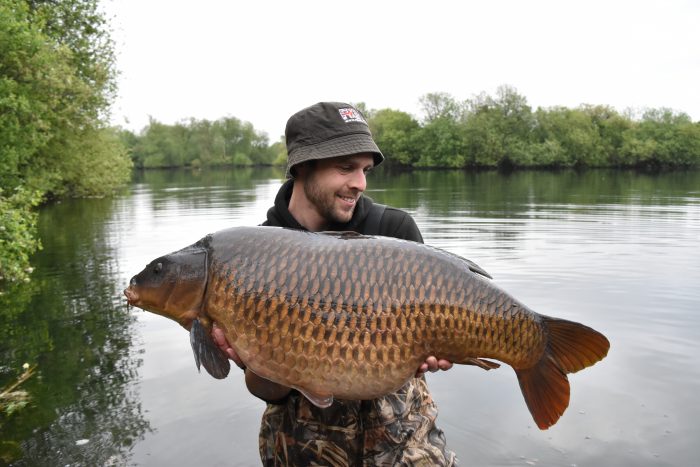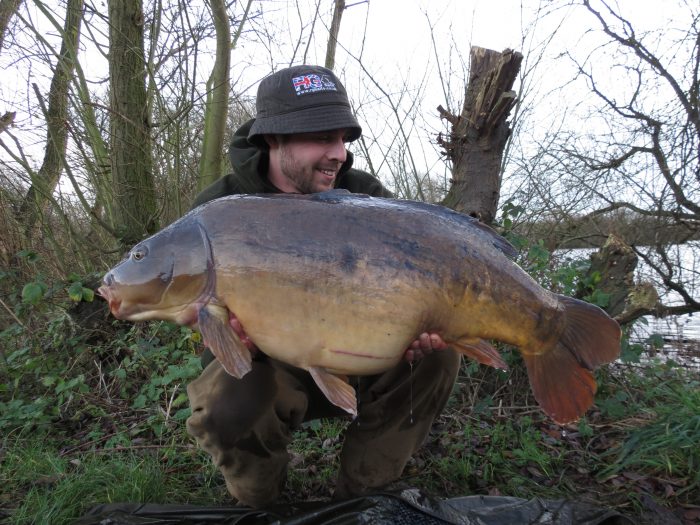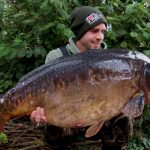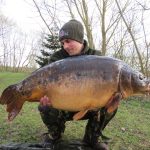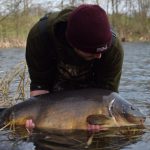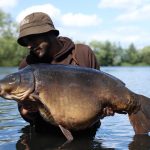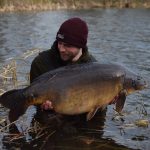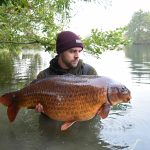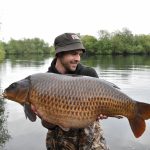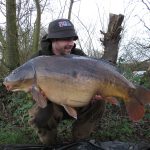 What do you do for a living?
I am one of the founders and now the sole MD of RG Baits. It has been a world wind since the company was formed back in 2010. Originally it was never meant to be a full time job, but I wouldn't change it for the world now. Previous to taking the step into the world that is the angling trade, I was a financial adviser for the Yorkshire Bank, so rolling bait couldn't be more away from crunching numbers in a nice clean office. It has not been an easy 10 years building the company, there has been many hurdles to jump over and many risks to take, but after sticking with our company ethos and always delivering products that we are proud of, after all that time we have finally started to make an impression on the UK market.
When did you start fishing and who was or still is your biggest influence?
My first fishing trip was back in 1995, I can remember it like it was yesterday. Growing up in a very small village there wasn't a great deal in the way of entertainment. I had spent many hours at a neighbours house, Bill and his wife Joan were both in there 70's and lived a very traditional life. Bill was a keen course/ match angler, and used to tell me many tales of fish he caught. Finally it was time to show me what it was all about. I will never forget that first trip to a local lake, I caught twenty-one roach on the float, with Bill guiding me all the way. From then I was gripped and couldn't wait for more. Second trip out we went to a large local reservoir, this time to show me how to use the feeder rod. Seventeen bream in my keep net at the end of the day, seeing all them fish that I had caught saw me an Bill venture off every weekend fishing up until he passed away when I was sixteen. I didn't just go fishing with Bill, me and Ryan used to go aswell. Getting dropped off at dawn and getting picked up at dusk, we couldn't get enough of it. College saw me hang the rods up for a few years but once again the hunger kicked in for fishing but this time in search of something that got the adrenaline pumping a little more. At the same time I got back into fishing, so did Ryan. We used to go everywhere together, catch carp from wherever took our fancy. We would learn a lot off each other over the years, bouncing ideas off one another. So I would have to say my biggest influences are my old mate Bill and Ryan.
What style of angler are you? Do you set your sights on one particular target whether it be a specific fish or do you go to catch as many as possible in the time you have?
It has always been for me the thrill of the chase. Setting my sights on a particular fish or a select few fish from a venue and adding them to my album. I enjoy the journey of figuring venues out, what works best, how the fish behave, why they do what they do. Putting together the pieces of the jigsaw is the what I love as much catching the fish.
What are your strengths and when are you out of your comfort zone?
I would say my strengths are popping the kettle on and taking it all in, observation, setting the traps and being confident in the knowledge that what Im doing will in time trip up my target fish. I rely on my eyes, ears and the bait that I introduce to bring me results that I pursue.
What takes me out of my comfort zone, well as daft as it sounds catching too many, runs waters, constantly applying bait and the whole carp match fishing side of things. I like to relax when fishing, take everything in my stride but maybe one day I will give it a good go.
What is your personal best and what was your most memorable capture?
My UK personal best is a fish known as Martha from a lake in Peterborough, she weighed in at 47.2, she was a fish I had set my sights on back in 2015 but I had to sit on my hands and wait for a ticket. Martha like no other that I've ever caught before, grey and blue in colour with black eyes and a head like a bulldog.
My most memorable capture on the other hand was a lot smaller than Martha, a fish that has sadly passed away now but made many people happy over the years. She resided in a local estate lake, the Dog Kennel lake on the Wentworth Fisheries complex. This lake was steeped in history, not only on the fishing front. The lakes are on the land of the largest private residence in the United Kingdom, It is called the Dog Kennel lake as the old Earl of Fitzwilliam who lived in the big house used to keep his dogs in there kennels on an island in the middle of this particular lake. Many good northern anglers have stepped foot on the Dog Kennel over the years, the likes of Bill Cottom and Richard Skidmore, along with many more. This lake used to excite me every time I pulled up in the car park.
Due to it being a working estate, night fishing was limited at the time to Friday nights only, so preparation was key. I was having a good run of fish, leading up to the capture of the big girl. I usually had the last choice of swim on the lake as I would finish work at 5pm and race to the lake. This used to play a massive advantage as I could take my time knowing that all the other anglers that had turned up earlier had pushed the fish about. Usually into areas that were free of lines. After learning the lake, putting a plan together and knowing a full moon was due on a friday, I knew it was time to throw a sicky off work and get down to the lake at first light. Having secured what I thought was the right peg for the big girl to be caught out of, I introduced bait every two hours through out the day. Only a couple of handfuls, but enough to keep the carp interested and to keep them in the swim. Anglers arrived, set up, spodding and casting about, while I sat there patiently with my rods lent up against my bivvy waiting for last light. Finally the right time was upon us, and I crossed my fingers, hoping I had done the right thing. I nipped into the next peg to catch up with a mate and have a quick brew and talking all about the big common. Finishing my brew, the Delkim receiver set off screaming at me, I just knew it was the the one. After a nervy battle this colossal fish at the time was sat there sulking in the bottom of my net. I couldn't stop swearing, its F'ing massive. Possibly twice as old as me and the biggest fish I had ever seen. What a buzz that was, and it still gets me now writing this.
What is your biggest bit of advice you can offer someone when it comes to the sport?
Go out there and give it a go, learn by your mistakes. Keep things simple and certainly enjoy it while you are doing it. Be proud of your own achievements and don't get drawn into the world of social media and what other people have caught.
What is your go to rig / bait / method when you first start on a water?
It all boils down to what the lake bed/ spots are made of. I have three go too rigs, firstly a standard 'blow back' rig which I would use for all bottom baits and wafter presentations. Secondly is a 'Withy Pool' rig, I use this on much less clearer spots, areas that have debris on the bottom but are still areas I find fish still like to rip up and feed on when a little spooked off the much cleaner spots. Then the third it has to be the 'Ronny Rig' this much publicised rig needs no introduction. Easy to tie, extremely effect and can be used in nearly every situation.
What RG products do you use and why?
There isn't a product that I don't use that we produce, but I certainly use some products more than others. My go too boilie when starting a campaign has to be The Formula, these days with the added Arctic Crab. I favour to fish with a one of the bright fluoro 'Primary' range pop-ups over the top. I like the application of a food based bait in The Formula, a bait that they find appetising and constantly return to feed upon, coupled with the bright hook bait amongst it, the colour of the hook bait will change till I find which one of the four colours the fish favour.
What three items couldn't you be without when fishing?
The brew kit for obvious reasons

A set of good quality polarised sunglasses to find them fish

The camera to capture the moments